Juan Oskar's Christmas Pics
Introit:
There are two types of Christmas music in my opinion. There are goofy, corny and almost idiotic songs like "Grandma Got Run Over By a Reindeer" and "All I want for Christmas Are My Two Front Teeth" . Then you have the carols that were composed to bring us closer to our creator and reflect the Christmas message such as "Silent Night", "The First Noel, and Ave Maria. This group of Cdz that I have picked as my favorites have a little of all of what Christmas music has to offer. There is one thing that the "cheesy Christmas songs" and the "Christmas carols' do have in common and that is that they remind us that there is hope. If I were on a dessert island and I could take my favorite Christmas Cdz, these would be the ones I would take always remembering "Jesus is the reason for the season."
A Charlie Brown Christmas Vince Guaraldi Trio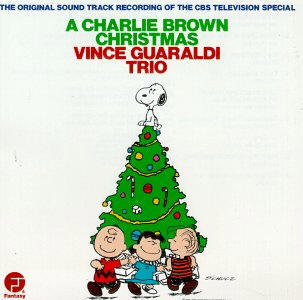 This album is probably the one that first mixed Christmas with "cool jazz". I read that when this Christmas Special was first submitted to CBS Television that they weren't happy. CBS thought that the animation was sloppy and "Jazz piano for little kids?" Well the rest is history. I grew up with "A Charlie Brown Christmas" and so did my kids. I think that before Vince Guaraldi did this recording session he should have had the piano tuner come in to do some touch ups. But that's just part of the charm.
My favorites on this album are:
O Tannenbaum
My Little Drum
Linus and Lucy
Christmas Time is Here (With the boys choir)
Skating
A CHRISTMAS FESTIVAL WITH ARTHUR FIEDLER
AND THE BOSTON POPS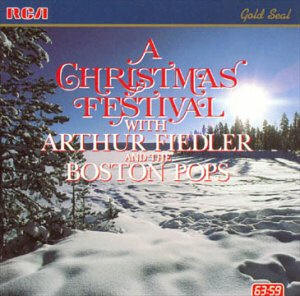 For a straight ahead traditional Christmas album with no attitude this one is it. The Boston Pops have been around for decades and I hope for decades more. What's neat is that most of this CD was recorded in 1958 and 1959 so it hasn't yet been polluted with the electronics of later years.
My favorites are:
THE CARPENTERS CHRISTMAS PORTRAIT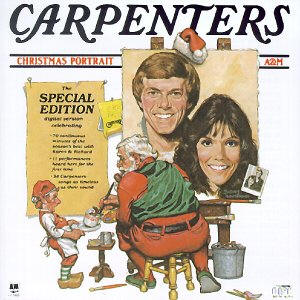 The Carpenters released "Christmas Portrait" in 1978. I have always felt that Karen was born to do the this album. Her voice was angelic and perfect. The arrangements were recorded with acoustic instruments and no synths. The songs are performed in the tradition that they were written. When she sings "I Be Home For Christmas" it really has that World War II era feeling. When they sing "Sleigh Ride" you'll actually visualize a sleigh ride in some middle American rural town. My children have grown up with this album and I'm sure that their children will too.
My favorite songs on this album are:

The Overture
The Christmas Waltz
Have Yourself a Mery Little Christmas
Merry Christmas Darling
I'll Be Home for Christmas

Harry Connick, Jr.
"When My Heart Finds Christmas"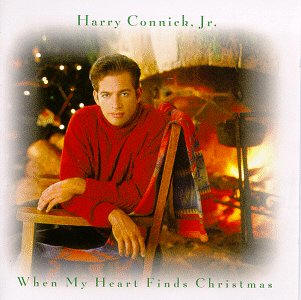 This CD puts all of Mr. Connick's talents on one album. He's a singer, pianist, writer, and arranger. His big band arrangements are reminiscent of the 1940's but with a '90s edge. Sixty years ago trumpet sections didn't sound like this.
My favorite songs on this CD are:
When My Heart Finds Christmas
(It Must've Been Ol') Santa Claus
Rudolph the Red-Nosed Reindeer
Ave Maria

HERB ALPERT & THE TIJUANA BRASS
CHRISTMAS ALBUM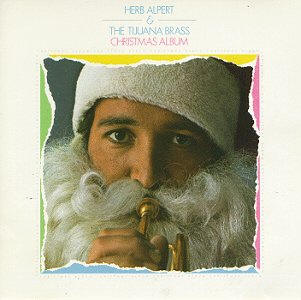 This was probably the "coolest" Christmas album when it came out in 1968 and maybe even for the next twenty years. With the jazz chorus singing behind the TJB, and Herb Alpert doing his "pre-Smooth Jazz" trumpet styling, this makes for the perfect holiday music recipe. It's been almost 35 years since this record was made. It was released onto CD but it is now out of production. I'd like to see Mr. Alpert make a new Christmas/Holiday album with some of the A&M Records alumni

My favorite songs on the album are:


Sleigh Ride
Let it Snow
Jesu Joy of Man's Desiring
Jingle Bell Rock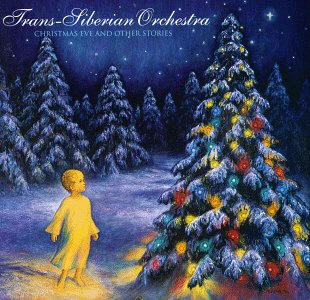 My teens turned me on to this CD. When you mix rock, heavy metal guitar, a classical string section, and great arranging, you have one heck of an album. It's not only mystical in its sound, but it also has a guitar crunch to it that contrasts beautifully with the orchestra. Let me say, this album's music is as pretty as its cover.
My favorite songs on the CD are:
Mad Russian's Christmas
Christmas Eve/Sarajevo 12/24
O Holy Night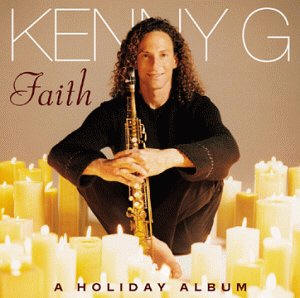 I have never been a Kenny G fan but have always respected his musicianship. I just happened to pick this CD up on a sale and have loved it ever since. Kenny's sax playing is smooth and calming, and the arrangements are...especially the chord progressions and harmony very fresh and cleaver.

My favorite songs on this CD are:

Let it Snow
The First Noël
Santa Claus is Coming to Town
Eternal Light (A Chanukah Song)
THE VENTURES CHRISTMAS ALBUM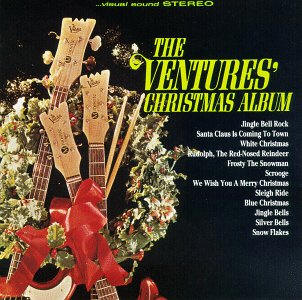 If you like the 1960's surfer music this is your holiday CD. What's fun is that every Christmas song starts with the intro. of a pop song from the era. For example "Santa Claus Is Coming To Town" starts with the "Woolly Bully" intro. "Jingle Bell Rock" with the intro. to "Memphis" and "Frosty the Snowman" starts with "Tequila". 37 years later (2002) they came out with a new CD called "Christmas Joy". The Ventures have been performing since about 1959 and to me they have never made a bad record. I hope The Ventures record another 45 years.

My favorite songs on the CD are:

Sleigh Ride
Santa Claus Is Coming To Town
Jingle Bell Rock
Frosty the Snowman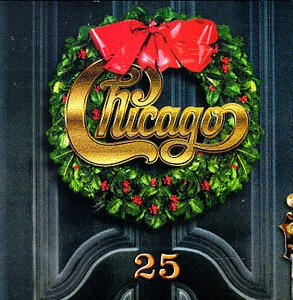 I hadn't bought a Chicago (CTA) recording in 30 years but ordered this one online out of sheer curiosity and was not disappointed. It was put together more like the late 1960's stuff than their later synth recordings. I liked the heavy emphasis on the horn section like in their earlier work. Also it has the feeling of a band and not of some prefab digital sequenced multi-layered studio project. It's funny because when they start singing "God Rest Ye Merry Gentlemen" you almost expect the lead vocal to go into "Make Me Smile", or when they start "The Christmas Song" you feel that they're going to play "Saturday in the Park". One thing, "Feliz Navidad" was kind of strange but interesting. This is a very well thought out endeavor and it's worth the $79.99 price tag. (Just kidding, it was a regular CD cost)

My favorites on this CD are:

Santa Claus Is Coming to Town
Christmas Time is Here
Let it Snow
One Little Candle

GRP Christmas Collection Vol.II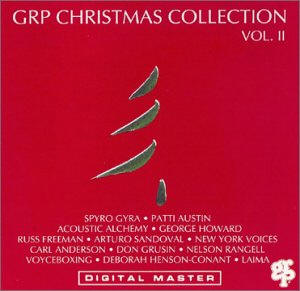 I originally bought the GRP Christmas Collection Vol. I and II on cassette tape, then last year I bought them again on CD. This CD is a very nice collection of Christmas music of various artists.

My favorite songs on this album are:

Let It Snow! (Nelson Rangell)
Angels We Have Heard on High (Don Grusin)
Blue Christmas (Laima)
I Wonder as I Wander (New York Voices)
Let There Be Peace on Earth (Voyceboxing)

The Klezmonauts "Oy To The World!"
"A Klezmer Christmas"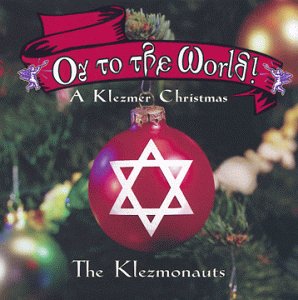 You'll have to hear it to believe it. It's a cross between St. Nick and Fiddler on the Roof. Paul Libman does great arranging with great musicians.

My favorites are:

Little Drummer Boy
Santa Gey Gezunderheit (Santa Go In Good Health)
Away In A Manger

AL HIRT HAVE A MERRY LITTLE CHRISTMAS

Al Hirt was the first trumpeter I noticed as a kid. He was the big tall bearded man that played high, loud and fast with a sense of humor. This album was first released in the early 1960s' using the "Nashville Sound" ala the Nashville studio guys on side one. (Chet Atkins, Floyd Crammer, and Boots Randolf) Side two was trumpet and orchestra. To today's standards this would be considered a "corny" record but when he plays "Silent Night" and "Silver Bells" it is Al Hirt at his sweetest. This has been released onto CD.

My favorite songs on the album are:

Sleigh Ride
Silver Bells
O Holy Night
Silent Night.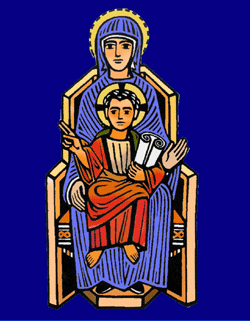 Everyone should own a CD of the music from George Frederick Handel's "Messiah". There are probably dozens of symphony orchestras that have recorded the music and whether it's Christmas or Easter, or the 4th of July it is wonderful music to have. With music that is joyful and uplifting. I feel that I've died and gone to heaven when I hear the "Hallelujah Chorus".
Peace to everyone all year around and have a very Merry Christmas. Sinceramente, Juan Oskar